Get To Know Bosshard Parke Law
A tradition of unparalleled legal proficiency coupled with an unwavering commitment to our community in the idyllic Coulee Region has been the cornerstone of our firm since 1900. For over a century, across four generations, our primary focus has been our clients, consistently reciprocating their trust and earning esteemed recognition from our industry peers. This prestigious standing and the broad array of experiences our legal team possesses are just the opening chapters of our rich history. At Bosshard Parke, each day unfolds new avenues to shine, as we venture into progressive strategies and proficiently navigate complex legal issues, all the while meticulously attending to each detail.
Devoted to Nurturing Your Personal, Business, and Financial Aspirations
Our adept lawyers, in collaboration with our dedicated staff, form enduring, symbiotic relationships with our clients spanning across Minnesota and Wisconsin. Your family's well-being and your business's prosperity are our foremost concerns. We are genuinely invested in your health and financial stability, and we possess the skills and knowledge to protect your cherished ones and prized assets.
Some legal matters conform neatly to predefined categories, while others demand diverse perspectives and multifaceted approaches. Our attorneys' deep understanding of business law spans the spectrum, from the inception and transactions of a business to litigation over contractual disputes. We can adeptly represent you in high-stakes divorce cases or other vital family law issues.
You can entrust us with end-to-end estate planning or probate services, regardless of the size of your assets. We'll match you with an attorney who is best suited to manage your concerns, whether they involve personal injury, workers' compensation claims, or criminal charges.
In areas where different legal domains intersect, such as business succession planning or high-asset divorce, Bosshard Parke emerges as the preferred choice.
Mr. Goldstein handled for me what must be the most difficult thing there is. A false accusation where someone is seeking a restraining order. Ordinarily, these are granted almost all the time. But Mr. Goldstein does not accept losing. You can count on him for ethics, fairness, and superior knowledge. -I.S.
Jason Goldstein is an excellent advocate to have on your side. His guidance through the most difficult time in my life was done with empathy and proficiency and his attention to detail, knowledge, and expertise was invaluable. He provided me with a level of integrity and compassion that was not only appreciated but went beyond what I anticipated. This ability to make his clients feel like a priority, no matter the circumstances, is something to be admired. In the future, if I am ever in need of an attorney again, Jason is the first one I will turn to. Elaine, his paralegal, also deserves recognition. I am so grateful for her understanding, caring, and kindness throughout my situation. Thank you to both of you! -T.T.
Jason took over my case after my previous attorney left, and within one week obtained a settlement and a release, a few months go by and in Feb 2023 he was able to obtain my crossclaim settlement from the other defendant. I'd highly recommend Jason Goldstein and this law firm if you own a business or other matters. He's straightforward, honest, and approachable. He will be on speed dial if I have a question related to my business or if I ever need him again. Highly recommend Hannah and Jason G. -A.R.
Over the course of the past year, I have worked with Bosshard Parke to resolve a complicated divorce. I cannot say enough good things about Jason Goldstein, and his paralegal Elaine. I appreciate Jason's intelligence, efficiency, empathy, and honesty. I felt heard and my approach/thoughts on issues were never pushed aside. Jason was always responsive to my questions and issues as they arose. I am extremely thankful to have had Jason and Elaine on my side, and could not recommend them more highly. Thank you both. -L.C.
Jason Goldstein is a top-notch lawyer. He was very responsive to my emails and phone calls. Promptly returned correspondences and always kept me in the loop of what was happening in my case. He is very motivated to resolve a dispute and also brings a level of professionalism to the table which is appreciated. Jason and Elaine take time to listen to the situation and truly care. They did not give me the impression that they are in it for the money, but that they are here to help move you forward in the next chapter. I will not hesitate to use them again if the need arises. -N.
Jason began handling my case after the termination of my first lawyer. I wish he had been my first, which would have saved me a lot of time and dollars overall. I quickly became very confident in Jason's abilities and comfortable discussing everything with him. Five years after the divorce, I immediately contacted Jason on a follow up matter, which was resolved with less than two of his work hours. While l hope I will never again be stupid enough to require his services, I would recommend him to an equally stupid friend. Jason is a hard charging individual, cuts through legal challenges and gets the job done, quickly, efficiently, and cost effectively. Time is money and Jason's time is worth the money. -L.R.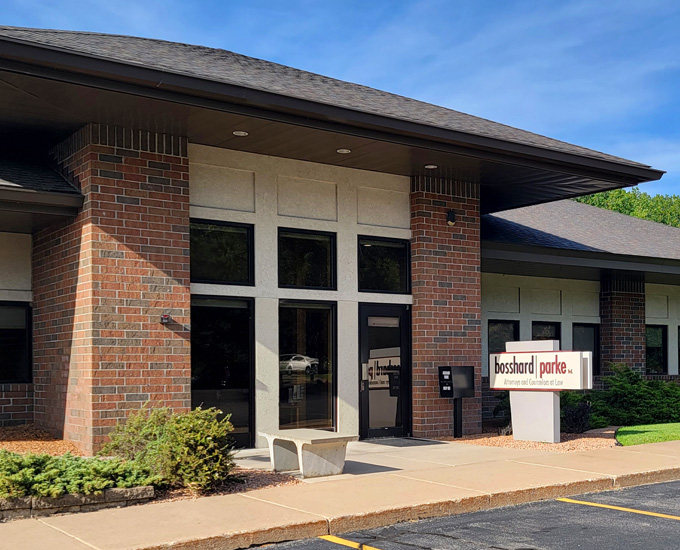 We Are Here for You – Tailored Strategies and Solutions Aligned With Your Needs
No matter how intricate or varied your legal issues may be, our attorneys, based in La Crosse and Sparta, will distill them into comprehensible options for you. We emphasize pragmatism, affordability, and outcomes, serving clients across the Coulee Region, western Wisconsin, southeastern Minnesota, and beyond. To request a consultation, please call us at 608-782-1469 or click the button below.